The hoopla over the past week over the illegal immigration issue and the supporters continued this past week, and probably will for a while.  It doesn't matter if President Trump does exactly the same thing as his predecessors in ordering law enforcement to round up and deport illegal immigrants or not – his opponents will continue to oppose his every move, and call him every name in the book.

May I remind the members of the WAH! Partytm of what then President Clinton did through his AG Janet Reno with the following picture?
And yet, only in California can an illegal act take precedence over public safety: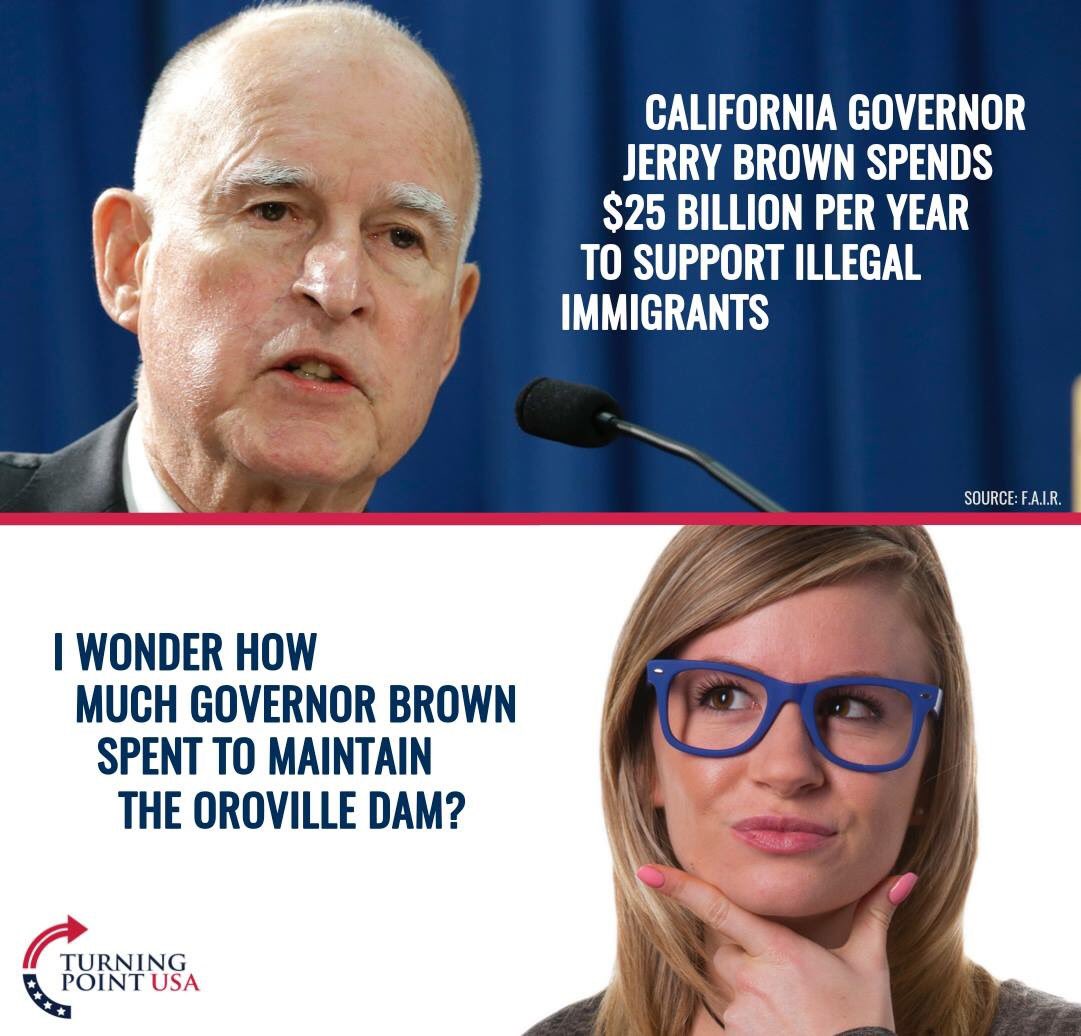 Enough said – moving on…

The WAH! Partytm continues it's opposition to every nominee to President Trump's Cabinet, delaying every appointment as long as possible.  Quite frankly, it's disgraceful – in the Harvard-Harris poll provided exclusively by The Hill:
The survey found that 73 percent of voters want to see Democrats work with the president, against only 27 percent who said Democrats should resist Trump's every move.
Enough already – your actions are an embarrassment to all Americans and diminish your Party's credibility.

Fake News – defined as making up news stories to fit a particular agenda.  Literally hours after President Trump accused the Media of faking news in an unprecedented one-on-many unscripted news conference, the Associated Press published a news story that stated that the President would call up the National Guard to round up all illegal immigrants.  The story has been categorically denied by the White House, and has been debunked by several other sources as well.
And the Media wonders why the general public doesn't believe a word they publish…
But the media has claimed it's first victim – Michael Flynn – through leaks from the Intelligence Department.  As pointed out by President Trump in his news conference earlier this week, such actions are illegal, and would be investigated.

Last, a personal thought – As disgusting and tiresome as it may be, I do hope that the WAH! Partytm through their surrogate Progressive Liberal Democratic Party and supporting Media outlets continues their antics and p****s off every American from now until they lose every single office from the local to the state to the Federal level.  Perhaps then we'll get rid of the cancer that is known as Progressivism.